---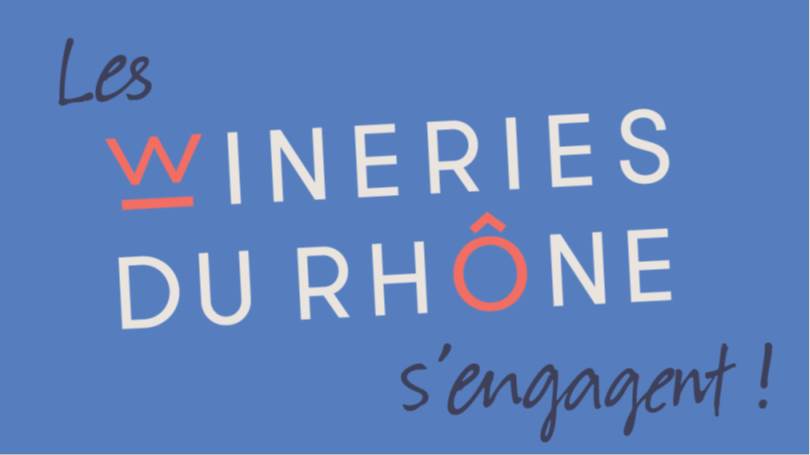 The UMVR launches the Wineries du Rhône competition, which has been launched.
In 2019, the Union des Maisons de Vins du Rhône created the first "Wineries du Rhône engagées" competition to reward the involvement of the Rhône Valley Trading Houses in corporate social responsibility (CSR).
United by a passion for the product as well as a sense of community and commitment, the 69 trading structures that make up UMVR work to create value in a responsible and sustainable manner. "The challenge is to be virtuous players in our economic, geographic, social and natural environment," says Etienne Maffre, Chairman of UMVR.
Integrating the challenges of CSR with sustainable and responsible development is becoming an objective that is now guiding the various trading houses in the Rhône-Alpes region in the practice of their activity. On the strength of this commitment, all the trading houses that are members of UMVR were able to take part this year in the first competition rewarding the most outstanding CSR action in 2018.
All CSR initiatives were eligible. They could be general, environmental, ethical, socio-economic or even actions aimed at the well-being of the company's employees.
The winner was elected by his or her peers on Friday 4 April 2019 during the UMVR General Assembly.
On this occasion, four projects were defended:
- That of Maison Gabriel Meffre, which focuses on improvements in the quality of life at work, and more particularly the ergonomics of workstations, with direct benefits for staff.
- Maison Castel's project to install a compressor heat recovery system to preheat water with a direct impact on environmental issues.
- The project of Maison Vignobles & Compagnie consisting of an innovative and organic system of filters planted with reeds for the treatment of waste water with environmental benefits for the staff as well as for the company itself.
- Finally, the Maison Chapoutier project, offering employees easier parking outside the city and the free provision of bicycles, providing employees with more serene access to the company, with benefits for their health but also for the environment.
Thus, four very fine projects perfectly illustrating the involvement of the Wineries du Rhône and the virtuous dynamic that is collectively driven and maintained had to be decided between them.
In the end, it was the Maison Chapoutier that won the most votes for this first edition. Annualized, this competition of the committed Wineries du Rhône will reward next year new initiatives that are currently being considered.
Did you know that?
The UMVR is :
69 companies and 1,640 employees
More than 925 million euros in turnover, 31% of which is from exports
99% of companies that export
90% SMEs (60% certified organic)
Press Contact
Tel. +33 (0)4 90 27 24 16 / 18
press@umvr.fr