INTERVIEW OF FEBRUARY 2020
---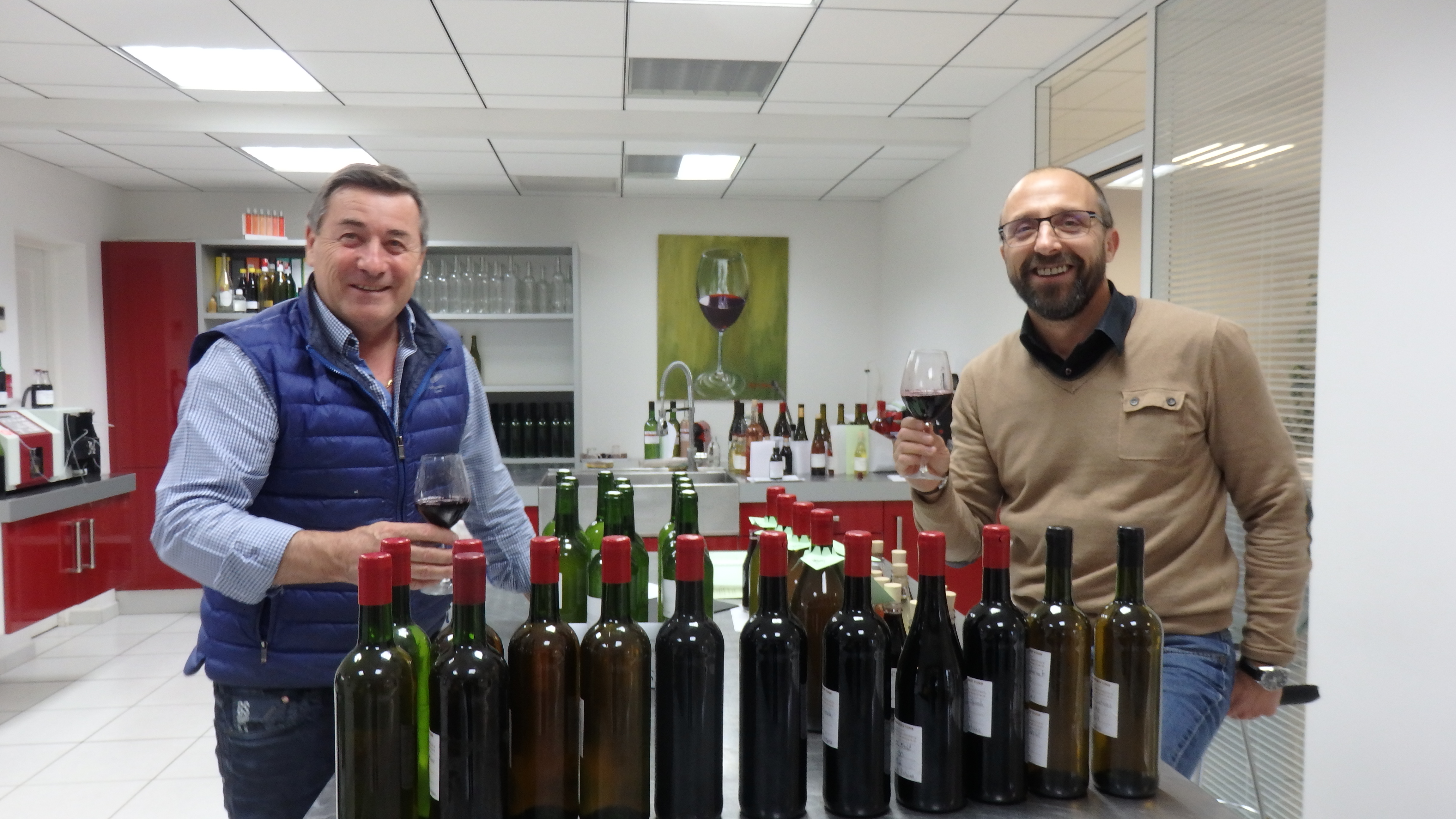 For more than 60 years, first in Orange and then in Sainte-Cécile-les-Vignes, this company has built its reputation on its seriousness to become today a major player in the bulk trade in the region.
Vraqueur: this bulk trade, sometimes discredited nowadays in the vast world of the wine trade, Rémi Friedmann claims it. Over the years, following in the footsteps of his father who created the company in the 1960s in Orange, he has turned it into a truly great professional profession, delivering traced wines to his customers year after year with a mastery of quality.
So it all started in 1963 on Avenue de la gare in Orange where many wine merchants were gathered. "My father's uncle, Mr Lafontaine, was a lemonade driver in the Lyon region. He quickly understood that if you wanted to make wine, you had to come and settle in the region where it was produced to offer it to all his customers". The business grew rapidly, he and his two brothers quickly integrated the company which he finally took over on his own in 2005. "We also went through a winegrower stage with a property on Vinsobres acquired in 1990 and which we managed for 12 years. But we sold it". To refocus on this famous job of bulk carrier, which cannot be credible without its natural counterpart, that of blender. And it is precisely there that the reputation of the Maison Friedmann was built, whose family cradle is shared between Tain l'Hermitage and Vaison-la-Romaine, but which today concentrates everything on its site in Sainte-Cécile-les-Vignes, which opened in 2007.
"Everything arrives here in our winery... And everything leaves here. Some 250,000 hl of wine comes mainly from the Rhone Valley but also from the Languedoc and a small part of the Var. No bottling: "We buy bulk and sell bulk". But in the meantime, the blends have taken place and that's what makes all the difference.
There is the Friedmann touch in all the vintages that we produce here," emphasises Christophe Montalban, sales manager in the company since 2011. It's a know-how acquired through tastings, which has given us a style that is unique to us and that our customers come here to find... some of them for 60 years. And even on products such as Vin de France. They are often sweet wines with a little length in the mouth. With a real story that tells the story of the terroir, which our customers appreciate ".
So there is no question at Friedmann's to take one batch A and one batch B and throw them together to obtain a normal wine... ". For us, the whole art of blending consists in creating a wine that will have its own soul". And it is largely Rémi Friedmann who brings this added value with his almost permanent tasting... sometimes 150 to 200 wines in a day! Much of the work is done in teams with the support of a powerful analysis tool, FOSS, to meet the parameters in force. "But the first tasting in the glass is essential because it is the product, the wine, that speaks to us first.
This explains why, in 10 years, Friedmann's has grown significantly in terms of both volume (doubling the winery) and turnover (doubling). In fact, Friedmann is more and more oriented towards a service company in order to be at the customer's disposal and to produce on demand the cuvées with all that is behind them, both in terms of blending and maturing.
"Here, and despite the volumes, we still have the chance to work the old-fashioned way, i.e. we first work on the product before working on just a specification or a simple analysis". The reasons for the success of the Friedmann House no doubt...

Jean Calabrese
LOCATIONS
Maison Friedmann / BP 47 / Sainte-Cécile-les-Vignes
Tel: 04 90 11 16 90 / ets-friedmann@friedmann.fr
Chairman: Rémi Friedmann; Sales Director: Christophe Montalban
Storage capacity: 40,000 hl
Volumes treated: 250,000 hl
CA (2018) : 36 M €